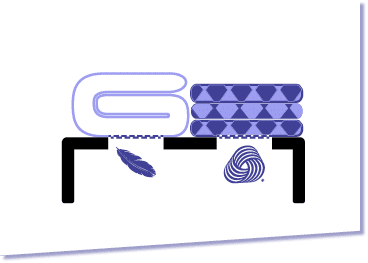 A freshly washed comforter spreads a particularly pleasant and pleasantly soft feeling. Whether in the cold season or in summer temperatures – fresh feather comforters and wool blankets contribute to a pleasant sleeping climate. Regular washing of comforters, pillows, or mattresses is also important to effectively remove impurities such as harmful mite excrement.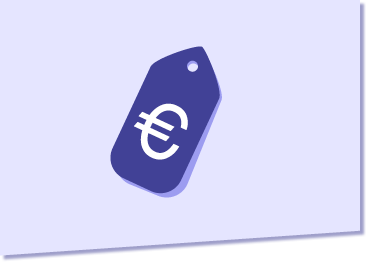 Featherbed/down quilt

26,90 €

sofa cushion

5,00 - 15,00 €

mattress covers

from 21,00 €

Sheep wool blankets

18,00 €
Bring in your home textiles!
Come to our branch in Freital or another collection point. OR order the collection of your home textiles to be cleaned.
FREITAL BRANCH
Dresdner Straße 7, 01705 Freital
phone: 0351 / 649 40 40
e-mail: info@wascherei-dresden.de
OPENING HOURS:
Mo- Fr 08:00-18:00
Do you have any questions? Then contact us!
We are at your disposal for any questions you may have. You can reach us by phone or via our contact form.
We will get back to you as soon as possible.
Bed feather cleaning in Dresden
For good hygiene, wet treatment with water is mandatory for bed cleaning. Often on feather beds or down quilts, feather pillows, synthetic beds, sofa cushions or a sheep wool bed are listed care symbols that prohibit washing in washing machines. However, dry cleaning as an alternative is not the best choice. Our DTR Bed Laundry customers receive wet treatment for their beds in special water baths, where the beds do not experience mechanical stress and are also not exposed to solvents. The most important basis of the wet treatment is the movement within the washing machines, which excludes shrinkage or matting during our professional cleaning. The water bath is not only suitable for effectively removing mite droppings or sweat. Bed feather cleaning also allows effective disinfection and bleaching.
How often is bed cleaning useful?
Thorough bed cleaning every year ensures that comforters are hygienically clean. Thus, our experts lay an important foundation for healthy sleep. Bedding regularly comes into contact with skin and human perspiration. Because bedding is thus comparable to textiles, it requires regular washing. Bed linen indeed catches most of the dirt and can be cleaned regularly. But because pillows and comforters also absorb sweat, these components of the bed also benefit from regular cleaning.
Noticeable advantages for allergy sufferers
Feathers and down encounter the moisture that human bodies produce during sleep. As a result, down and feathers lose volume in the long run. Allergy sufferers benefit from a professional complete wash especially, as bed cleaning significantly reduces the mite load. For regular bed feather cleaning, our specialists do advise about one year. However, it is especially important to remove stains as soon as possible. In addition, we advise more frequent bed cleaning when users of the beds sweat particularly heavily. Because pillows are subjected to much greater stress than mattress covers or under blankets, we recommend professional cleaning for these parts of the bed every six months. On the other hand, it is usually sufficient to have comforters, under blankets, comforters, or mattress covers professionally cleaned every two years. Would you like more information about individual procedures or our service? Then we are, of course, at your disposal at any time.